Training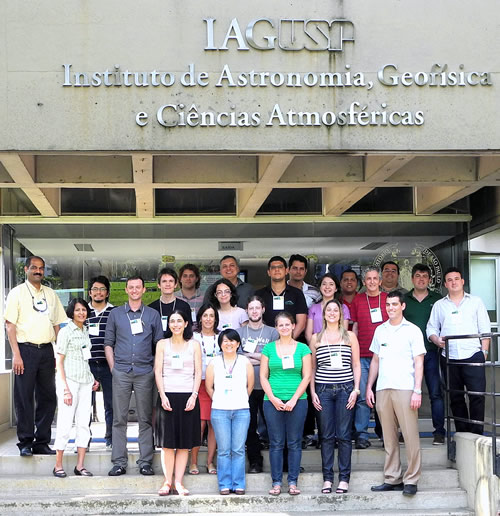 CMAS training in Brazil. February 2013.
The CMAS Center is a leader in atmospheric modeling training. Our trainers have over a decade of experience teaching meteorology, emissions, and air quality modeling and analysis to students from around the world. While the classes focus on the operational aspects of CMAS-supported software, they combine modeling practice with lectures on the underlying theories and science of the modeling software.
The CMAS Center offers classes in conjunction with our annual CMAS Conference along with at least one additional class each spring (usually April).
Our regularly scheduled classes are held at our training facility in Chapel Hill, NC USA. We can also arrange for off-site classes at other locations. Online classes will be offered starting in 2015.
You must log in to the CMAS Center website to sign up for a class. If you have not yet created a CMAS account, you can create one here.